medicennenu: lackyannie: ohshiitakemushrooms: Can Robert Downey Jr. and Johnny Depp star in a live action The Road to El Dorado together? OH MY FUCKING GOD. YES PLEASE.
when you're eating at a restaurant and the waiter comes to check on you
sexyyuglyy: what's the point of blurring out the middle finger on tv like ooooh you have me fooled what's behind all that blur?  is it an umbrella?  an elephant?  a young bill cosby?  a young bill cosby
rick-grimess: I JUST WANT TO GRAB RICK'S FACE AND BRING HIM AN INCH AWAY FROM MY FACE AND YELL "KILL THE FUCKING GOVERNOR HE IS A SHADY MOTHER FUCKER" AND THEN KISS HIS FACE
37 Crucial Food Items →
Sorry for the obnoxious politicality of the guy, but he knows what he's talking about (survival-wise)
Zombie Poster
So my girlfriend got me one of those posters that has rules on surviving the zombie apocalypse: Home is where the hatchet is: Create a home base with plenty of weapons-the sharper the better. Watch expiration dates: Stockpile food and water for long periods of time. Canned food is good. Junk food is even better. Knock knock: Who's there? A Zombie! Be sure to create a stron gentry and exit...
Walking Dead 3.9
SPOILERS: So The Walking Dead has returned, and it is AWESOME!  The Governor is a Bad@ss, and Rick has gone off the Deep end.  I will be honest that over the 4 month break, I kinda forgot how gore-y they make the zombies.  I was a bit shocked when I saw the first one.  If you aren't watching the after show "The Talking Dead" you are missing out! It is hosted by Chris Hardwick...
Walking Dead-Super Bowl Commercial! →
Warm Bodies
So in case you haven't heard, this is a movie out, called Warm Bodies.  As a date night, great movie.  But from a zombie nerd point of view: zombies come back to life they can talk they can operate a record player they can unlock and open a door they can use weapons they can think they eat brains they can communicate ALL OF THE ABOVE ARE FALSE Good enough movie.  Basically does to...
What was your biggest disappointment from the Golden Globes?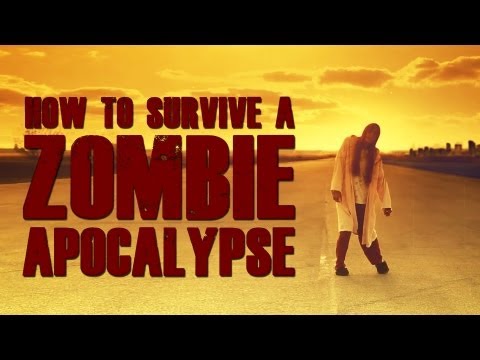 1/5/13- Fun
[[MORE]]Hey, so the past 2 days have been pretty good. Yesterday was Friday (didn't realize until school was over), and I went over to Ginga Ninja's house, stayed the night, stayed up till like 330, 4 am talking about anything and everything.  Woke up today, went to a surprise birthday party with him for a mutual friend, at a pizza place.  Then I went home, took a shower, and left to...
6 tags
My Workout For Thursday January 03
I earned 371 points for my workout on Fitocracy! Running +56 pts 1.0 mi || flat (+56 pts) Leg Press +38 pts 100 lb x 10 reps (+19 pts)100 lb x 10 reps (+19 pts) Seated Leg Curl +24 pts 70 lb x 10 reps (+12 pts)70 lb x 10 reps (+12 pts) Machine Chest Fly (Pec Deck) +20 pts 50 lb x 10 reps (+10 pts)50 lb x 10 reps (+10 pts) Front Two-Dumbbell Raise +34 pts...
6 tags
My Workout For Thursday January 03
I earned 190 points for my workout on Fitocracy! Running +56 pts 1.0 mi || flat (+56 pts) Leg Press +13 pts 100 lb x 3 reps (+13 pts) Seated Leg Curl +7 pts 70 lb x 2 reps (+7 pts) Machine Chest Fly (Pec Deck) +7 pts 50 lb x 3 reps (+7 pts) Front Two-Dumbbell Raise +9 pts 15 lb x 2 reps (+9 pts) Dumbbell Bicep Curl +17 pts 15 lb x 3 reps (+17 pts) Machine Triceps...
6 tags
My Workout For Thursday January 03
I earned 56 points for my workout on Fitocracy! Running +56 pts 1.0 mi || flat (+56 pts) Think you can beat me, or want to comment? Fitocracy is the social fitness community that has helped hundreds of thousands level up their fitness. Start your fitness transformation today!
The Zombie Apocalypse Challenge Questionnaire →
theinevitablezombieapocalypse: Take the test and join the zombie apocalypse survivor team! 1. When do you think the zombie apocalypse will happen? 2. What team of celebrities and / or athletes and / or academics and brilliant people would you choose to be in your team of fighting against them and why? 3. Would you be able to bash your friend in the head if he/she turned into a zombie? 4. How...
9.9 Earthquakes are being recorded off of the... →
thegreatmickey: it has begun
12/20/12
So its almost the end of the world, and my school is freaking out! There are gonna be cops everywhere, no one will be allowed to have their backpack, and we will only be able to use 2 entrances…yeah The administration has been forced by "the community" to take extra precautions tomorrow because there are rumors of bomb threats, gun threats, mustard gas threats, etc.  So...
shrlockholmes asked: are you psychic? because somehow you must have known that zombies are my biggest fear and therefore followed me
castiel-in-asgard asked: Thank you so much for following me.I think I would be the first to die in a zombie apocalypse mostly because I would have no idea what th hell was going on
Would You Join A Zombie Apocalypse Survivors Team? →
theinevitablezombieapocalypse: Big changes are coming soon to The Inevitable Zombie Apocalypse!  We're giving this blog a new coat of paint, organizing the most useful zombie apocalypse survival posts, and (most importantly) gathering forces to create a zombie apocalypse survival team. How to get involved: If you think you've got what it takes to survive the inevitable zombie apocalypse: ...
alwaystheponds asked: Hello thanks so much for the follow! And if there's ever a zombie apocalypse i'll be sure to holl my ass to your blog asap :)
Missions Pt 1: Recon
During the day-to-day of the zombie apocalypse, I will have 3 missions: Recon, Stab, Grab During Recon, I will have a team spend the whole day scouting new areas, gathering intel, with little to no contact with any zombies. They will also be in charge of discussing agreements with other survivors, whether it be "leave us alone or we'll kill you" or "lets team up"....
Vehicles Pt. 1 Cars
What will you be driving around in during ZDay?  Personally, I just got my first car, a 1999 Ford Explorer. Yes, I would prefer black in a zombie car, but first cars are never perfect are they?  Now, Max Brooks talks about vehicles in his "Zombie Survival Guide."  Sedans-Not good for off road.  Trucks (All types)- Crappy gas mileage, not good off-road.  Bus- Only good as moving...
2 tags
Everything You Ever Wanted To Know About Zombies
Today I got "Everything You Ever Wanted To Know About Zombies" by Matt Mogk in the mail.  I had to stop after reading 44 pages, because my head is about to explode with zombie ideas.  Great book! I suggest every zombie fan or anyone interested in zombies, to buy.  Kills many misconceptions, takes examples from pop-culture, and real scholarly work.  I read a mathematical essay about...
Phase 3: Rebuild
There are 3 phases to the zombie apocalypse: Initial Outbreak, Survival, Rebuild.  During rebuild, 90%+ of all zombies are gone, they are not the threat.  Now is when the smartest succeed. This is the new world order.  You can restart however you want. You are a new country, what are your laws?  My new world order: Latin will be taught grammar is more important there is a set currency to...
Phase 2: Survival
There are 3 phases to the Zombie Apocalypse: Initial Outbreak, Survival, Rebuild. During the Survival, that will be the day-to-day.  Killing zombies, scavenging for supplies, dealing with other survivors.  This is where the most willed will succeed.  In order to survive this part, you must keep your head clear.  Think about how you have survived the hardest part, and this is just a routine.  If...
4 tags
Phase 1: Initial Outbreak
There are 3 phases to the Zombie Apocalypse: Initial Outbreak, Survival, Rebuild.  In the Initial Outbreak, there will be mass panic, and it is the most dangerous phase.  This is where the toughest will succeed. People will be killing, stealing, and mourning 24/7, for at least a month.  During this time, lay low, avoid contact with others as much as possible, and just worry about organizing your...
5 tags
Communication Pt 1
When communicating with your team in the zombie apocalypse, it is important to understand what needs to be understood (you don't say!?!).  On my team, I am planning on having a guy/girl designated to communication.  They will be able to fix any radios, including walkie-talkies among the team, along with a CB radio, to try to communicate with other survivors.  Also, I am learning different...
2 tags
Other Survivors
Whats more dangerous than zombies in a zombie apocalypse? Other people. Here is how I will deal with other survivors.  Thieves (Only want to take your stuff and leave): Tell them to return the stolen goods and leave, or die. If they leave without returning what they have stolen, hunt them down until you retrieve your items, or other items of equal value.  Whatever you do, don't steal more...
Childcare
What about my children? If they live, what kind of life would they have? Well, this is my idea of the perfect post-apocalyptic childhood.  0-4: Stay normal, nothing too fancy yet.  5-12: Officially taught English (learn rhetoric!), Math (basic arithmetic), gun care, water filtration, other survival skills in a protected environment.  13-?: They choose an "occupation"(fighting,...
3 tags
Night of the Living Dead
1) If you haven't seen the movie, go see it now.  You can stream it on Netflix.  2)The first ever zombie movie…or was it? In 1964, when George A. Romero made this classic, it wasn't a zombie movie.  At that time, zombies were still the voodoo of the Haitian folklore (to be discussed in a later post). Not once in the entire movie does it describe the creatures as zombies.  They...
1 tag
Common Misconceptions about Zombies
Zombies do not eat brains: If zombies eat brains, then how is destroying the brain the only way to kill a zombie, there wouldn't be any brain left.   Zombies do not come out of their graves: Can a normal human claw their way out of a casket, and then climb up through 6 feet of dirt? No, then how can a zombie.  Even without worrying about air, that is too much weight pressing down on the...